ABME is made and owned by the Edmonton Chamber of Voluntary Organizations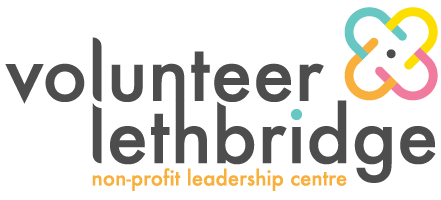 Connecting, Supporting, Capacity Building
Volunteer Lethbridge exists as a support network for both volunteers and non-profit organizations to help them build capacity and thrive. Our aim is to safely provide opportunities for people to contribute to their community, and to offer continued aid and guidance to the change-makers.
We accomplish this through (1) connecting volunteers with ideal volunteer opportunities, and (2) giving non-profit organizations the help they need to run effectively.
Designed to support the growth of new and developing board members, the Alberta Board Member Essentials (ABME) program was built by Albertans for Albertans.
ABME is a multi-part training program that combines online learning with live workshops to give new and developing board members the tools to successfully serve on a non-profit board.
For new board members, ABME helps build the foundational layer of learning in order to be an effective board member.
For developing board members, ABME supports your growth in understanding non-profits – not just from the lens of your organization but how you and your organization play a role in the larger social sector ecosystem.
The full program consists of three on-demand courses and five live virtual sessions. On-demand sessions take, on average, three hours each and are to be completed on the participant's own time leading up to the live sessions. Access to the on-demand sessions will be available immediately upon registration.
The registration deadline is October 1, 2022.
If you would like to arrange for offline payment or pay on behalf of someone else, please email us at [email protected]






Live sessions take place:
October 5, 2022 - 12:00 - 1:00 pm (Welcome and Introduction to the Program, What to Expect, and How to Get the Most From your Learning) - Virtual
October 14, 2022 - 5:30 - 9:00 pm (Working as a Sum of the Parts) - In Person
October 15, 2022 - 9:30 - 12:30 pm (Strategic Board Leadership) - In Person
Please note, the live sessions are group-based and interactive and therefore they will not be recorded.
In order to attend the live sessions attendance at the previous session is mandatory. Volunteer Lethbridge and its partners reserve the right to deny access to the live sessions to participants who didn't attend the prerequisite.



Though it is possible to attend with a phone and or a tablet, it is strongly recommended that participants registering for ABME have access to login through a computer.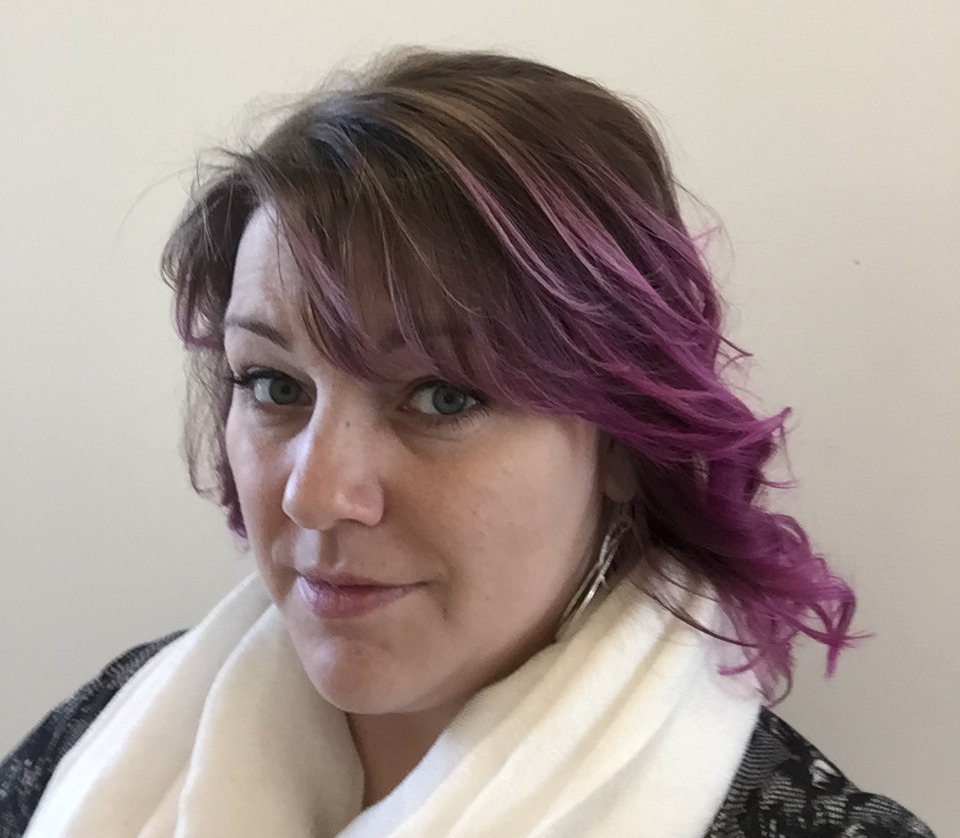 Dawn Leite is a community builder in Lethbridge. Dawn's unique background brings a level of creativity, dynamism and energy to her work that is envied by many.
Dawn has worked in the non-profit sector for more than 15 years, in both capacities as a board member and employee. In the capacity of an employee, Dawn has worked with the Lethbridge Symphony Orchestra (2007-2013), Allied Arts Council of Lethbridge (2014-2022), Heart of Our City Committee (2014-2020), Lethbridge Jazz Society, Upper Victoria Park Neighbour Day, Canada Day Committee, Performing Arts Centre Advocacy Group, Rotary Club of Lethbridge, New West Theatre, Lethbridge & District Music & Speech Arts Society, and has served as a mentor for arts/vest.
She lives with her husband Gregg (himself a tuba player in the LSO) and their two four-legged children of the canine variety, Samson and Bella. Still passionate about music, she can often be found playing clarinet with the Lethbridge Community Gold Band, Polkaholix, and teaching clarinet clinics.

Frequently Asked Questions
When does the course start and finish?
The online portions of this course start now and your access to the course never ends! However, unlike many other online courses, it's not a completely self-paced online course. You are expected to complete the online models in time for the live real-time learning. Each offering of this course has its own schedule so make sure you sign up for a class that aligns with your calendar!
How long do I have access to the course?
How does lifetime access sound? After enrolling, you have unlimited access to this course for as long as you like - across any and all devices you own.
What if I can't afford the program?
There are a lot of great programs available to support you. We would recommend you start by checking out the bursaries provided by the Muttart Foundation https://www.muttart.org/granting-programs
What is the refund policy?
Full refunds will be offered for cancellations made within 72 hours. A partial refund (50%) will be issued for cancellations made 14 days prior to the first live session. To request a refund, please email [email protected]
All partners of ABME reserve the right to cancel the event or registration. In the event of a cancellation, registrants will be notified and a refund will be issued.
Who do I contact if I have questions?
If you have any questions regarding this program, please email us at [email protected]