We are a member-based non-profit organization serving non-profit and charitable organizations in the Alberta Capital Region.


We envision a strong, vibrant community strengthened by an effective voluntary sector working with government and business.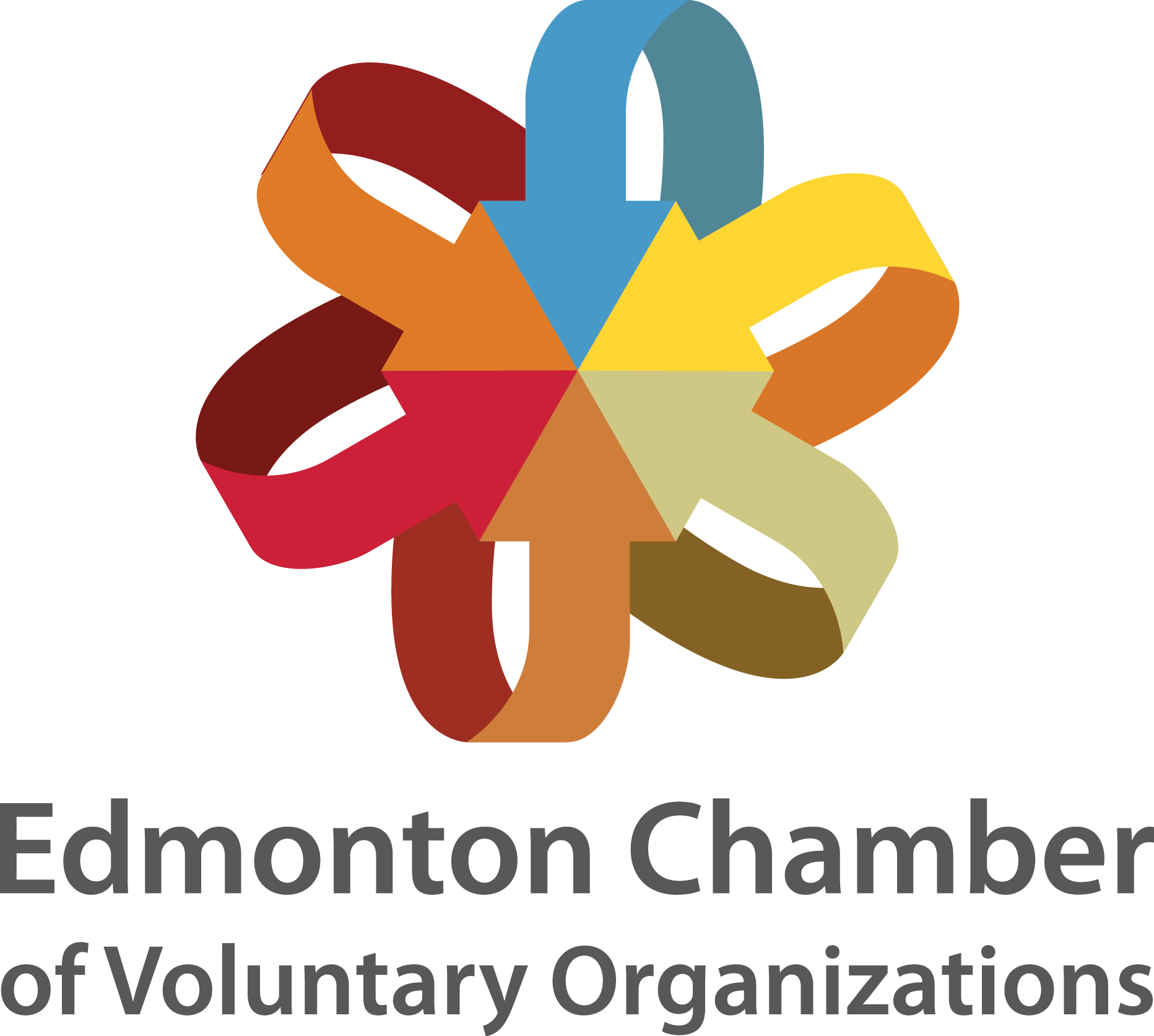 ABOUT ECVO
The Edmonton Chamber of Voluntary Organizations helps organizations build and sustain their volunteer programs and services through resources, networking, and skill development opportunities.
We are a member-based nonprofit organization serving the nonprofit and charitable organizations in Metro Edmonton.
Our Vision
A strong, vibrant community strengthened by an effective voluntary sector working with government and business. 
Our Mission
To strengthen the public service voluntary sector in Metro Edmonton by:
Leading in the voluntary sector
Building capacity in the voluntary sector
Giving voice to issues that impact the ability of the voluntary sector to be effective
ECVO Strategic Priorities
2020 – 2022
Provide the sector with efficient 'sense-making' by curating, distilling, and distributing meaningful information.
Create opportunities for progressive dialogue by convening stakeholders for targeted, systems-level conversations that advance the sector's impact.
Connect the sector with larger discussions by providing leadership within regional, provincial and national networks.
Strengthen sector leadership and governance capacity by providing timely council and (information on) educational programs.
Enable the sector to leverage shared resources by fostering connectivity and collaboration.
Encourage volunteerism so that the sector has a rich repository of human capital to draw upon.
Support the sector to amplify many unified voices by engaging with stakeholders to develop key messages.
Represent the sector by directly and strategically advocating on selected areas of importance.
Commonly asked FAQs
When do the courses start and finish?
The courses start as soon as you purchase. For the most part, they are self-paced, so you decide when you start and finish. There are some exceptions to this, however. The Alberta Board Member Essentials, for example, has live components that you will need to be ready for.
For how long do I have access to the courses?
It depends. Some of our courses are lifetime access. In these you will have unlimited access to the online portion to the courses forever. As long as we continue to provide courses on this platform, you will continue to have access. Other courses are more limited. Please check the details on each individual program.
Can I share this course with others on my board or organization?
We love referrals! But that probably isn't what you are asking. We are an Alberta charity just like many of you. The fees we charge for our programs are used to support these programs' continued development, the creation of new programs, and the other programs and services that we provide. To keep costs low for everyone, we encourage each individual to create their own account and register for their own programs. We thank you for your support.